SAP Hosting Services in India
---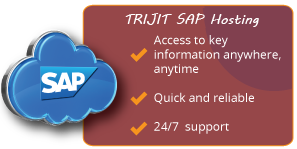 Get Customized, high availed and fail proof TRIJIT CLOUD Hosting Solutions for mission-critical SAP Application of Your Business
Now, TRIJIT made all easy to run your mission-critical SAP ERP applications on cloud platform including SAP B1 HANA and SAP S/4 HANA. SAP HANA is in-memory database and application development platform which process and analyze data faster than ever.
Hence, TRIJIT designed a cloud hosting solution for SAP ERP Applications including SAP HANA with focusing more on securing your data along with exceptional quick/instant Legendary support and real-time backup servers. Disaster recovery solutions and clustering servers are also offered from TRIJIT to give you the best-ever and highly available cloud hosting solutions for your SAP ERP applications includinh SAP HANA.
SAP Application hosting and management from TRIJIT is an cloud solutions offering positioned to support the SAP application and infrastructure environment. It includes day-to-day operation of the application environment, optimization of the environment, and management of the infrastructure related part of the application.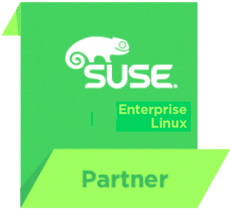 SAP Applications Hosting Infrastructure Includes:
Redundancy in internet access
Automated backup facility
Secure access using VPN
Secure network with firewall and anti-virus protection
24/7 infrastructure support
Cutting-edge technology in the choice of servers and storage solutions
Replication of customer's SAP application environment
Logging facility to monitor and report against SLAs
We also have a SAP specialized team to configure your SAP Application on TRIJIT CLOUD with no setup cost by considering as a special requirement. (On-Demand Managed Hosted SAP Applications Hosting Servers delivered from TRIJIT)