Microsoft Exchange Hosting in India
---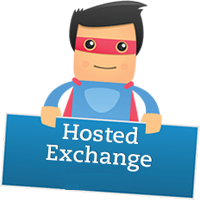 Trijit provides reliable and secure Exchange Hosting in India for small, medium and large business enterprises. Our Exchange Hosting in India is Corporate-class email solutions, at small-business prices which eliminates your IT resources and reduces your IT costs along with improved collaboration in your business. Trijit Hosted Exchange in India is the only Exchange backed with Legendary Support.
Trijit provides Exchange Hosting in India with more email flexibility along with less server hassle and cost. Trijit Hosted Exchange delivered is enterprise-class email platform for mission-critical corporate business. Our Hosted Exchange Email is a mission-critical enterprise communication tool that allows people to interact with each other efficiently.
With Exchange Hosting in India by Trijit you can enjoy the advantages of Microsoft Hosted Exchange and you can securely stay connected to your email without investing in any infrastructure. Trijit Hosted Exchange in India delivers Active Sync for mobile devices through which you can share and stay connected to your email, contacts, calendars, documents, notes, tasks and more.
Features
Exchange Administration Center (EAC) - Complete web-based management console.
Notification viewer - Allows you to view the status of long-running processes.
Touch-optimized - User experience voice with great support for touch and motion.
Built-in Data Loss Prevention (DLP) rules to identify, monitor and protect sensitive data.
Monitors and Manages workloads based on the health of system resources.
Benefits
Capital and Operational costs will be reduced by paying only for the mailboxes.
Reduces your IT staff and gives Staff for higher-priority operational tasks.
Get increased Collaboration and Productivity with Outlook.
Hosted Exchange by Trijit comes with more enhanced reliability and security.
Backed with 99.99% guaranteed network uptime which gives your email more availability.
Support
Trijit Hosted Exchange in India backed with Legendary Support.
24/7 Exchange Expert Support through phone, email and livechat.
Free Dedicated CRM for every Hosted Exchange to experience single point of contact.
Get secure hosted exchange email with fully supported Anti-virus and Spam Filtering tools.
Trijit secures your mission-critical information through regular backup solutions.
Migration
Get your Hosted Exchange Freely Migrated by Trijit Provisioning Team after placing order.
We Migrate your Hosted Exchange Email freely even if your Mailbox number is 1 or 1000.
Advance Exchange monitoring and response from our Expert Exchange professionals.
Trijit consist a team of Microsoft Certified Trainers (MCT), Microsoft Certified Professionals (MCP), Microsoft Certified Technology Specialist (MCTS) to migrate, assist and solve any Exchange query.
Microsoft Exchange Hosting solution provided by Trijit gives you the following experience:
Get Global Address Book along with Distributed List
Access through Outlook 2010/2013 which is more secured
OWA(outlook web access) for Web mail access through Web browser
Access Email through Android Mobile, Windows Mobile, BlackBerry Devices and more
Exchange Hosting in India - Hosted Exchange from TRIJIT
Exchange Hosting email services provided by Trijit is developed by Microsoft as Hosted Exchange server which consists of email, attachments, contacts, calendars, tasks, notes, documents and more.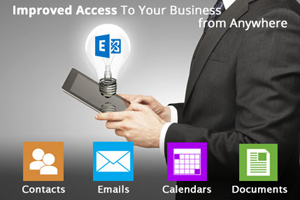 Exchange Hosting by Trijit is a web-based access to information and data through Mobile Device, Email Archiving and Microsoft Outlook.
When you get Hosted Exchange by Trijit than you enjoy the productivity benefits of Exchange Hosting and you get peace of mind to run your business, since your email environment is reliable, stable and fully supported by Trijit.
Trijit provides Exchange Hosting with Exceptional Support know as Legendary Support. The main purpose of Exchange Hosting is to empower individuals, entrepreneurs as well as small, medium and large business to easily share critical business information as well as to simplify the process of business communication.