Hosted Microsoft Dynamics CRM
---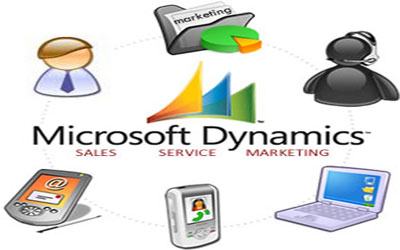 Trijit delivers dynamics CRM (any version) gives organizations the applications and tools they need to improve marketing, sales and customer service efficiency and effectiveness.
Our Hosted Microsoft Dynamics CRM is a business productivity software program designed to assist customer and sales-driven companies manage their business more efficiently. Hosted dynamics CRM allows users to store company and contact information, track marketing activities and campaigns, and create customized sales reports. Dynamics CRM can work as a stand-alone program or used with other Microsoft software.
Our Hosted MS Dynamics CRM works much like a database, allowing users to input sales and marketing data, pull information and activities, and organize records. Similar to a database, users can enter in information manually, one record at a time or upload from a spreadsheet or file. Unlike a database, hosted dynamics CRM performs several sales functions such as tracking sales lead progress, forecasting opportunities and sales performance reporting.
Hosted MS Exchange provides the core features of Exchange Server, so your users get the business-class messaging capabilities they need to be productive including:
Large mailboxes: Each user gets 2 GB of mailbox storage.
Antivirus/anti-spam: Multiple filters and virus-scanning engines to help protect your organization from spam, viruses, and phishing scams.
Mobility: Mobile access is available from all phones capable of receiving e-mail, including Windows Phone, the iPhone, Android, Palm, Nokia, and Blackberry devices.
Shared calendar and contacts: Users can compare calendars to schedule meetings with Exchange Online and have access to collaboration features like shared calendars, groups, global address list, external contacts, tasks, conference rooms, and delegation.
Administration Center: A centralized, Web-based administration console enables you to configure Exchange Online to manage subscriptions, provision users, reset passwords, and configure services from anywhere you have Internet access.
Trijit provides a several plans for Hosted Microsoft Dynamics CRM which are as stated below:
Microsoft Dynamics CRM Server Plans
Professional
No. of Users


5

---

User Capacity


1-24

---

Data Transfer


100GB

---

Disk Space


5GB

---

MS Dynamics CRM Version


CRM 4/5 Enterprise

---

Customization Supported


Not Included

---

Outlook CRM Toolbar


Free

---

Server Type


Shared

---

CRM Web Access


Included

---

Offline Access


Included
Enterprise
No. of Users


25

---

User Capacity


25-99

---

Data Transfer


500GB

---

Disk Space


Unlimited

---

MS Dynamics CRM Version


CRM 4/5 Enterprise

---

Customization Supported


Included

---

Outlook CRM Toolbar


Free

---

Server Type


Dedicated

---

CRM Web Access


Included

---

Offline Access


Included
Advanced
Ultimate
No. of Users


100

---

User Capacity


100+

---

Data Transfer


Unmetered

---

Disk Space


Unlimited

---

MS Dynamics CRM Version


CRM 4/5 Enterprise

---

Customization Supported


Included

---

Outlook CRM Toolbar


Free

---

Server Type


Dedicated

---

CRM Web Access


Included

---

Offline Access


Included
Microsoft Dynamics CRM Server Plans Includes:
Our Hosted Dynamics CRM service provides you with the following functionality:
Unlimited Storage (Subject to fair use policy)
Sales Module - The sales module helps in creating sales and closing deals
Service Module - The service module helps you provide better service for your customers
Marketing Module - Easily build targeted marketing campaigns and utilize advanced marketing tools