DNS Hosting Servers
---
Our Cloud Private DNS servers are fully white-label DNS servers. If required, once when you get a our Cloud Private DNS server, it will be linked with our network and web interface. The Server will be managed and supported by our system administrators and you will be able to manage all your domains via our web interface (if required). We do also provide un-managed DNS servers without any web-interface. Every Private DNS server has included: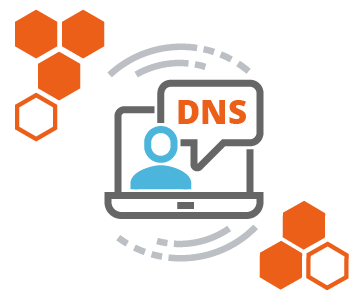 Trijit provides Cloud private DNS Servers which supports:
Enabled with all Premium DNS features - TTL management, Secondary DNS, Cloud domains, Dynamic DNS, SOA Settings and Hourly statistics
You can create unlimited DNS zones. You can also host as many DNS zones that your server can handle. Ou team will monitor and will provide Legendary support 24x7.
If you have multiple DNS at multiple location, now it is not required to have multiple DNS servers, you can purchase our Cloud Private DNS servers as we have DC's in 3 continents (US, Europe, Asia).
You can purchase our Cloud Private DNS server with resources that fit your needs. It is not required to pay for support, system administration and hardware that you don't need.
Our Cloud Private DNS servers does comes with Managed and unmanaged options along with backed with legendary support by our team. All features and functionality of our system will be deployed to your private server.
Our Cloud Private DNS servers have a dedicated IP address and PTR record. They can be used for white label DNS service for reselling.
We do deliver DNS Servers in one business day.
Our Managed DNS Provider allows users to manage their DNS traffic by using a web-based control panel (if requried). TRIJIT do also delivers Managed and Unmanaged DNS servers. Our mission is to provide the best DNS services on the planet. With our global Data Centers on 3 continents, no other DNS hosting provider can compete with TRIJIT in price, performance, and overall ROI.
WHY TRIJIT CLOUD?
---
Dedicated team TRIJIT always works hard to keep your business online forever and helps in driving your business just like as you need it too. TRIJIT team works round the clock for its client's to deliver peace of mind services, which in-turn helps in boosting your business by saving time and money in this business demandable world.
Learn More »