Support for Backup & Storage
---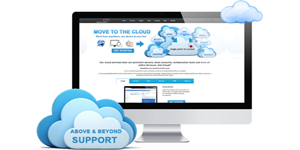 By storing the important files necessary for your websites or your application in TRIJIT CLOUD will protect your private data.
Support from Trijit Web Services for its Cloud Storage and Backup includes:
24x7x365 Cloud Services Support
Trijit provides full support on cloud backup and storage solutions which includes phone, chat and email tickets along with guaranteed 15 minutes response time on all types of support.
Providing Basic knowledge on Cloud Backup and Storage
Trijit delivers cloud solutions with providing basic knowledge on how to manage (includes create and delete users, schedule, restore, configure backup jobs and more) your backup and storage services through control panel and through admin panel.
Provides Explanation on your cloud server configuration
Trijit executive will initially explains you the whole scenario of our cloud backup and storage solutions which give you confidence to believe TRIJIT for getting our cloud services and store your private data in your private cloud server with us.
Trijit Swift Network for Data storage and backup solution
Trijit delivers its cloud solutions on its own swiftly network which makes easy and fast access from anywhere-anytime. In-turn this network saves your time and cost as well.
TRIJIT Cloud Data Security
We at TRIJIT believe in securing our clients data where our customers' get peace of mind in storing data with TRIJIT. Since we has various security level along with firewalls and advances security systems installed in its cloud servers.
WHY TRIJIT CLOUD?
---
Dedicated team TRIJIT always works hard to keep your business online forever and helps in driving your business just like as you need it too. TRIJIT team works round the clock for its client's to deliver peace of mind services, which in-turn helps in boosting your business by saving time and money in this business demandable world.
Learn More »