Database Hosting
---
Trijit delivers database hosting with a managed server that is optimized for running a relational database. Our reliable database hosting server is absolutely critical to your applications like CRM, ERP, Shopping Carts and Content Management Systems all leverage highly active databases to output dynamic content in real time. Our core focus is a database server hosting where we provide system administration and support to all of our managed MySQL and Microsoft-SQL database hosting clients.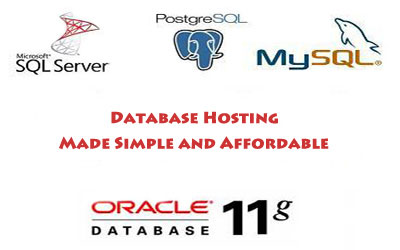 Trijit provides Microsoft SQL hosting which supports:
MSSQL 2014 Workgroup edition
MSSQL 2012 Workgroup edition
MSSQL 2010 Workgroup edition
Trijit offers Microsoft SQL hosting at an affordable price. With our Database Hosting service you get web hosting at world class server with Dual 5620 Nehalem Servers, RAID-1 protected hard disk space and 16 GB of RAM.
Trijit being a well-known datacenter service provider in India provides a database hosting servers where databases are different than other hosting services since they demand specific hardware and software configurations to correctly support the database. Trijit administration team who are skilled and trained in the servers and network environments of the most widely used database hosting platforms, so they can meet the exact specifications for every business.
Our Database Hosting India Services are completely customizable to meet any specifications and supported databases like Oracle, MySQl, Microsoft SQL, MongoDB, PostGRE and more includes:
Installation
Configuration Assistance
Troubleshooting Assistance
Optional Database Backup Agent
Expert Advice and Consultation
WHY TRIJIT CLOUD?
---
Dedicated team TRIJIT always works hard to keep your business online forever and helps in driving your business just like as you need it too. TRIJIT team works round the clock for its client's to deliver peace of mind services, which in-turn helps in boosting your business by saving time and money in this business demandable world.
Learn More »